Jefferson Pinder
Jefferson Pinder, a Chicago based video/performance artist, seeks to find identity through the most dynamic circumstances. His experimental videos and films feature minimal performances that reference music videos and physical theatre. Pinder's work provides personal and social commentary in accessible and familiar format. Inspired by soundtracks, he utilizes hypnotic popular music and surreal performances to underscore themes dealing with Afro-Futurism, physical endurance and blackness.
His work has been featured in numerous group and solo shows including exhibitions at The Studio Museum in Harlem, the Wadsworth Athenaeum Museum of Art in Hartford, Connecticut, Showroom Mama in Rotterdam, Netherlands, The High Museum in Atlanta and the Zacheta National Gallery in Warsaw, Poland. Pinder's work was featured at the Smithsonian's National Portrait Gallery exhibition Recognize. His action-packed endurance performance Ben-Hur was featured at the Corcoran Gallery of Art, Washington, DC. And in December 2014, he worked with a team of performers to create a visceral work titled Thoroughbred that featured four performers running on remote controlled treadmills. At present, Pinder is preparing for a solo exhibition at Hyde Park Art Center, Chicago, in April 2016.
Jefferson received his BA in Theatre from the University of Maryland, and studied at the Asolo Theatre Conservatory in Sarasota, FL. In 2001, Jefferson returned to the University of Maryland to receive his MFA in Painting and Mixed Media. In 2011 he moved to Chicago where he is an Associate Professor in the Contemporary Practices Department at the School of the Art Institute of Chicago.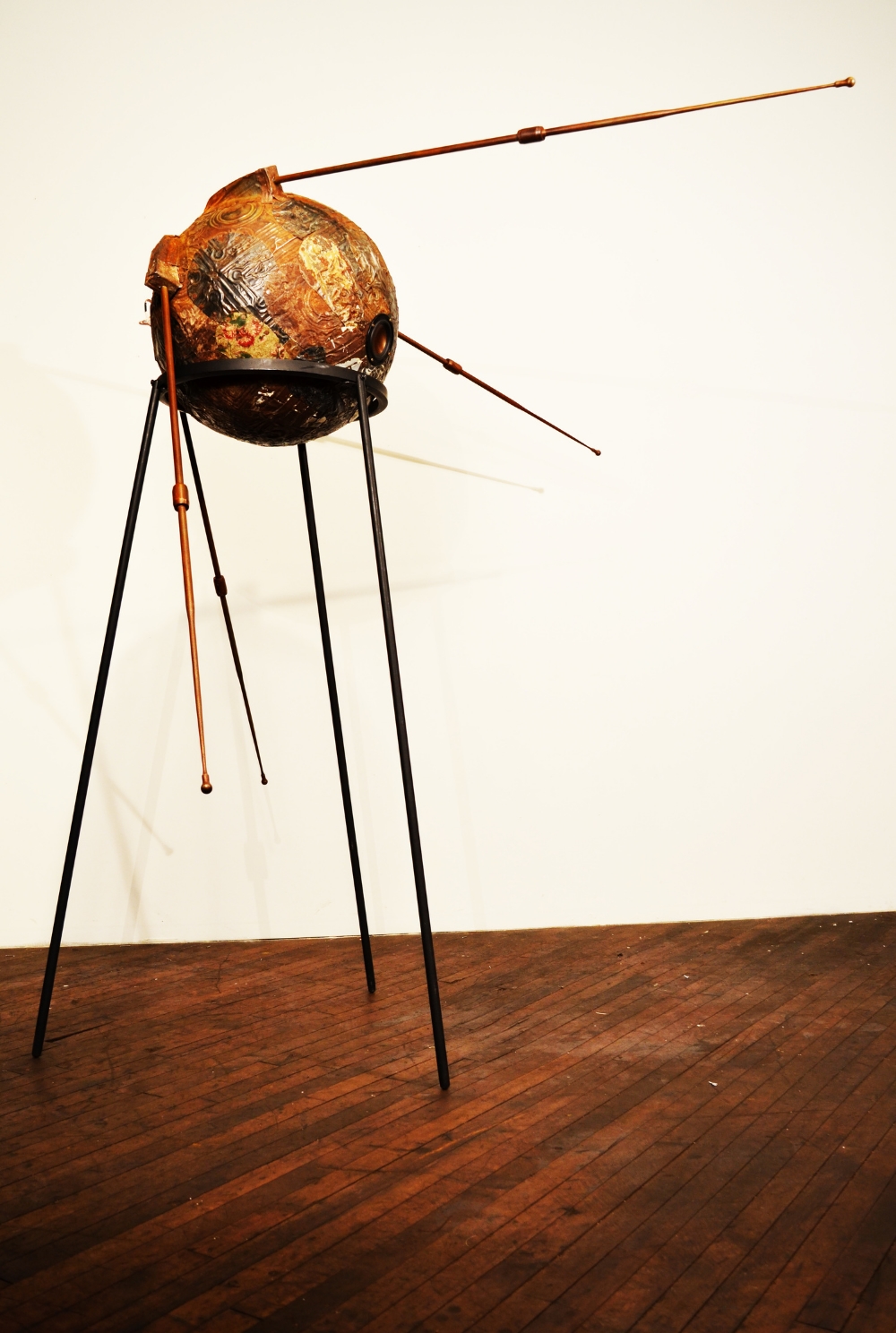 Funknik, 2013
Found materials, speakers, and electrical components
Diameter: 30 in. (76 cm)
Courtesy of the artist
Stellar Plane, 2014
Black glitter on wood
48 x 24 in. (121.9 x 61 cm)
Courtesy of the artist
(Photo Credit: Pablo Van Winkle)